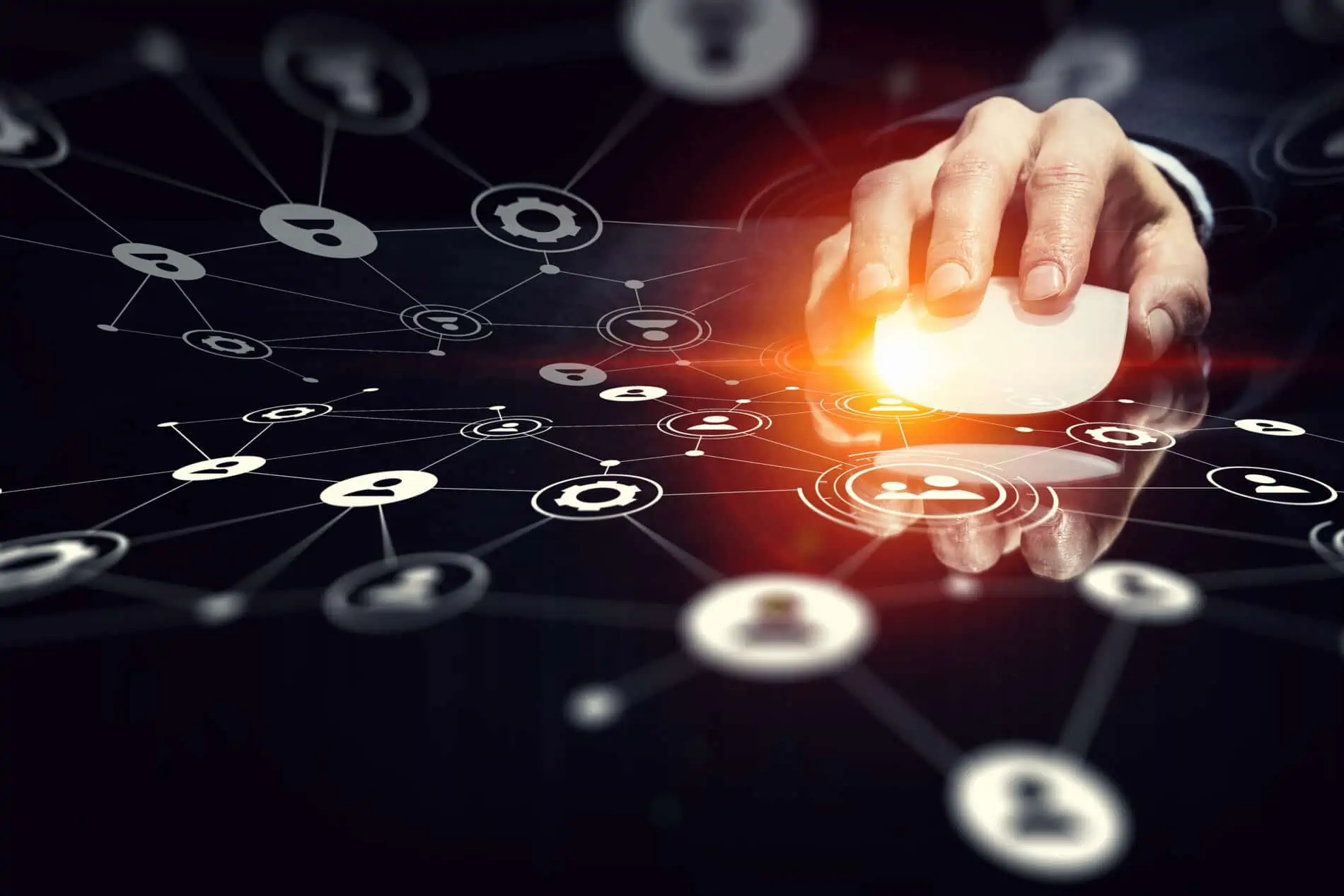 Here are some additional amazon copywriting tips to help you create better titles and bullets that convert more Amazon searchers into buyers.
The Amazon marketplace, like Google, has its own quirks and best practices that can assist more potential buyers discover your products.
If you want potential clients to be able to locate your listings quickly, you'll need to update the title and bullet text to appeal to Amazon's algorithm.
The Amazon search algorithm is significantly different from the Google search algorithm.
In the context of Google Shopping, a search ad may be designated as "sponsored." This type is utilized by eCommerce businesses to boost sales in search results.
Customers who search for items on Amazon discover the goods they want, indicating that they already know what type of product they desire.
If you're a brand new seller, this might be the only way to get your product in front of potential buyers. This is an ideal situation for marketers looking to gain traction with Amazon since these customers are already "bottom of the funnel" prospects in the marketing funnel.
This is where high-converting copywriting is essential.
In this article, we'll look at nine strategies you may use right now to improve your Amazon listings' titles and bullets in order to attract more clients and delight purchasers.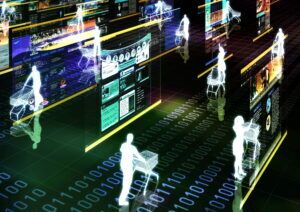 1. Diligent Keyword Research
Keyword research has always been an essential part of search engine optimization. Nonetheless, there are several more variables to consider when conducting keyword research for the Amazon marketplace.
Remember that while Amazon's traffic is consumers ready to buy, their intent is stronger buyer intent.
To assist you in determining search volume, you may utilize third-party solutions such as Helium 10, Merchant Words, and Sellzone.
However, you must give priority to keywords that will attract the most relevant buyers to your ad over those with the greatest search traffic.
Once you've discovered the most important terms for your product, you may prioritize by search popularity.
For your product and close rivals, combine a blend of your own brainstormed keyword research and reverse ASIN searches.
When conducting keyword research, you should "triage" your list to find the most essential keywords that describe the main benefits of your product and the problem it solves for your consumers.
Also, examine the keywords your rivals are ranking for as well as those you wish to rank for.
The most essential keywords should go into your Amazon title.
After you've finished writing your title, sprinkle your most important keywords throughout the bullets.
You may use Helium 10's Scribbles to verify that you've included all of your high-priority keywords while editing listings.
2. Understand Your Audience
To be successful on Amazon, you must first know the keywords you wish your product to rank for, but you must also comprehend and represent your target audience's wants and desires.
How will your product solve your future customers' problems or satisfy their needs? Identifying the key buyer of your product is vital on Amazon.
It's also critical to keep in mind that the product's primary buyer may be someone other than the end-user.
For example, you don't sell teenage deodorant directly to teenagers. For every demand, Fiverr Business gives your crew the means to collaborate and delegate with the world's largest repository of skilled freelancers.
For this product, the teenager's mother will be the main consumer. Knowing your audience's key characteristics will aid you in producing more sales-generating advertisements.
First, we identify the top five benefits our customers need to know.
We outline what we want to say and craft the title and bullets to convey that message, including the maximum number of root keywords while keeping the content readable and appealing to the potential buyer.
Customers need to know the dimensions of your product, but they also want to understand why you're better than your competition.
3. Balance Persuasion With Traffic
We have two essential objectives when writing for Amazon that directly compete with each other.
We'll start by aiming to include as many keywords as possible in our listing so that we may index for the maximum number of keyword phrases feasible.
This is why you frequently see so much keyword stuffing in Amazon listings.
The aim of the second stage is to ensure that once visitors come through our "keyword doors" and see our listing, they will be able to tell whether our product is for them and that the content is effective enough to persuade them to buy.
For most companies, keyword stacking (repeating a similar term) will not be the most effective approach to rank their product.
The official Amazon statement is that words do not need to be repeated in each phrase type to index and rank.
For example, Suzies White Chocolate and Nut Fudge Bar will index for:
White Chocolate Bar.
White Fudge Bar.
Nut Fudge Bar.
Using the clearest phrasing that your potential customers would use to locate your product can assist Amazon in determining whether or not it is relevant to those major keyword phrases.
So, as a rule of thumb, mimic the sort of match your study suggests your best customers would enter into a search bar.
The key to matching keywords with persuasion is to select and focus on the keywords that are most relevant to our product.
The next step is to generate a list of these keywords while also excluding any that are irrelevant, duplicate, or duplicative. Your primary responsibility at this point is to author compelling content and embed these keywords throughout without detracting from your message.
Finally, when creating your bullet points, double-check that they address all of your client's most pressing concerns right away.
This will assist your listing in becoming crystal clear and allowing potential customers to grasp what it is immediately.
4. Keyword Rich Titles
Keywords in your title play a significant role in organic and paid search, and how keywords are phrased can make a big difference in how your product launches.
It's critical to put a lot of focus on your title's major keyword phrases.
According to Brandon Young, 8-Figure seller and CEO of Data Dive, an amazon product research and listing optimization tool:
"Amazon's algorithm values 4 things; Click Through Rate, Conversion rate, Revenue, and Relevancy. Relevancy is where Amazon determines how much ranking potential your listing deserves for a particular keyword.
They may cap your listing's rank for a specific keyword if you write that keyword in a different match type or location. In other words, signaling to amazon that a keyword is super relevant can be done by including it in your title and in exact form. Other locations and match types can cap your rank potential."
Include the following in your title:
Brand Name.
Product Name.
Color, Size, Flavor, etc.
Optional: A few words describing the product.
Amazon has a set of standards for most categories.
The Style Guide for Amazon is where you'll find that template.
Most ad designs on Amazon do not allow for a lot of artistic freedom, so if you're running any advertisements there,
That reality means that the majority of your Amazon advertising will be based on your product's picture and title.
You may find it beneficial to evaluate the effectiveness of your current title and primary image in order to improve click-through rates.
The most essential components for boosting CTR and conversion will be these two things.
5. Beyond Boring Bullets
Your Amazon bullets should be succinct, compelling, and keyword-rich.
Too lengthy bullets might deter readers from reading the whole copy and prevent prospects from comprehending your product.
Your bullets should include:
Clearly highlighted five top benefits.
The physical features of your product.
The internal and external benefits of your product (most important).
Some writers concentrate only on the outside features of the items.
However, focusing on the internal (typically emotional and status-related) as well as external advantages that your product provides to your consumers is a strong approach to boosting conversion rates.
While planning your bullet points, make sure to draw attention to the most important benefits that demonstrate how your product is superior to other options and better than those of your competitors.
6. Integrate Customer Questions
It's critical to address your customer's burning issues when creating an Amazon listing.
You may do this by reading product reviews and inquiries, then determining how your goods address and answer the issues that your consumers have.
If a certain question is being asked by your consumers more frequently than others, it should be addressed in your listing directly.
You also want to do this for your competitor's products.
Look at the client questions and reviews for your product and the top competitors next to it.
Do all of your key learnings and conclusions (from reviews) appear in your title and bullets?
7. Mimic Your Customer's Language
Create a link between your potential consumers and your brand; it's critical to use the same words and phrases that your customers would utilize to discuss the benefits and features of your product.
A great way to do this is through reviews and questions (both on and off Amazon).
You may begin building a list of frequent questions and phrases that your clients use to describe your product, which you can then include in your product listings for maximum impact.
You may also turn these words into a word cloud to include this language in your title and bullets.
This technique will assist you in identifying more keywords you might have missed in your keyword research.
8. Stay Out Of Trouble
It's easy to get carried away with the sheer number of Amazon rules while writing your bullets and titles, making it difficult to remember everything. When you stay out of trouble on Amazon, you'll have consistent sales and fewer headaches.
You always want to avoid competitor trademarks and terms.
Amazon offers a brand registry tool as a part of its brand registry program that allows you to check trademarks and copyrighted phrases to ensure you stay within the law.
Amazon has also been increasingly concerned with pesticides and monitoring pesticide claims on its platform.
It's critical that you understand how Amazon categorizes pesticides, especially since the words "anti-microbial" and "anti-bacterial," which might seem like pesticides to you, aren't.
Take the time to read through carefully the Amazon pesticides policy, even if your product is not a pesticide.
Health claims can also get your listing in trouble. It's also worth noting that the FTC is always on the lookout for new and innovative ways to raise consumer trust. This applies especially in health and beauty areas, where you must be sure you've taken time to learn what you're permitted to say and what you're not.
In general, any claims you make about your product on Amazon must be provable.
Consider if you can provide the testing that supports your product's claim of 50% improvement over a competitor before claiming it outperforms them.
9. Always Be A/B Testing
Fine-tuning your listing with A/B testing is an important aspect of marketplace success on Amazon.
You may accomplish this by continuously testing small changes in your product photo, title, bullet points, and any additional persuasive text to see how customers respond.
There are several methods to conduct A/B testing on Amazon at the moment, including their "Manage My Experiment" tool and competing third-party tools.
When you and your team test, evaluate, and choose the finest iteration for your product, you'll be certain that it's as effective as possible while avoiding any missed conversions.